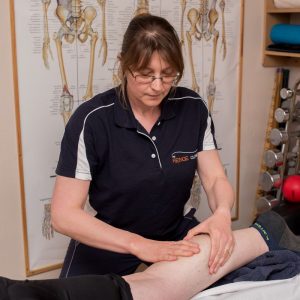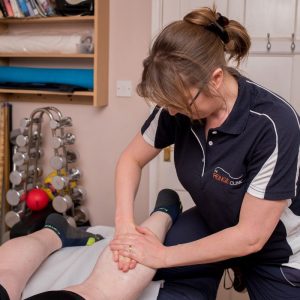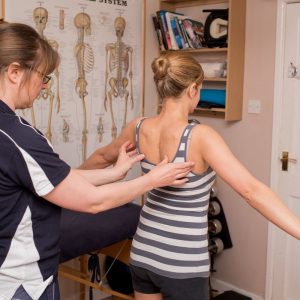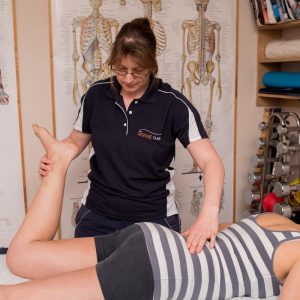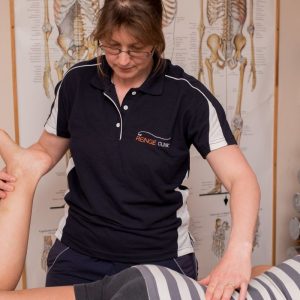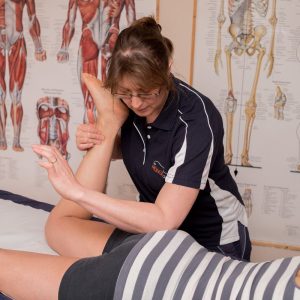 Gina began treating injuries in 2006 after completing a Sports Therapy Advanced Diploma from the Active Health Group in Manchester. She then went on to complete a Sports Science Degree with Manchester Metropolitan University in 2012 and a Masters Degree, with Distinction, in Sport and Health Sciences at Exeter University in 2013.
Prior to retraining Gina worked in the events industry for 12 years, working as a technical production manager for live events. Health problems caused her to change industries and having been an avid sports-woman since childhood, she wanted to be able to provide the same level of injury treatment to recreational athletes that the professionals receive.
​Gina initially worked around the Bristol area at various clinics including Bristol University Sports Centre and The Medical, before starting her own clinic in Portishead. On meeting her husband, they joined forces to provide a full multidisciplinary clinic in Portishead.
Gina has worked with professional athletes, having spent 4 years working at the High Performance centre in Bath with international elite level Judo players. She has also worked at various Rugby clubs in the Bristol area including Gordano, Weston and Exeter Chiefs.
​Gina trains other therapists via our sister company Reinge Education​ and has been a key speaker at several therapy exhibitions at the NEC.
​Gina enjoys a variety of sports. She has a 1st Dan Black Belt in Goju Ryu karate, and was previously the lead instructor at the kids karate club in Portishead. She enjoys sea kayaking along the coast with her husband and as a child Gina played hockey, swimming and athletics at a competitive level, notably she was a competitive club runner with Godivas in Warwickshire.
​Gina is keen to be involved in her local community and since moving to Kenilworth has joined the Kenilworth Chamber of Trade as well as being active at the Priory Theatre in Kenilworth.
​Gina is particularly interested in working with people with complex long-term health problems, such as obesity, heart disease, diabetes, arthritis etc and hopes to be able to provide help with their pain, exercise and lifestyle to improve their daily life.