Sports Massage Leamington Spa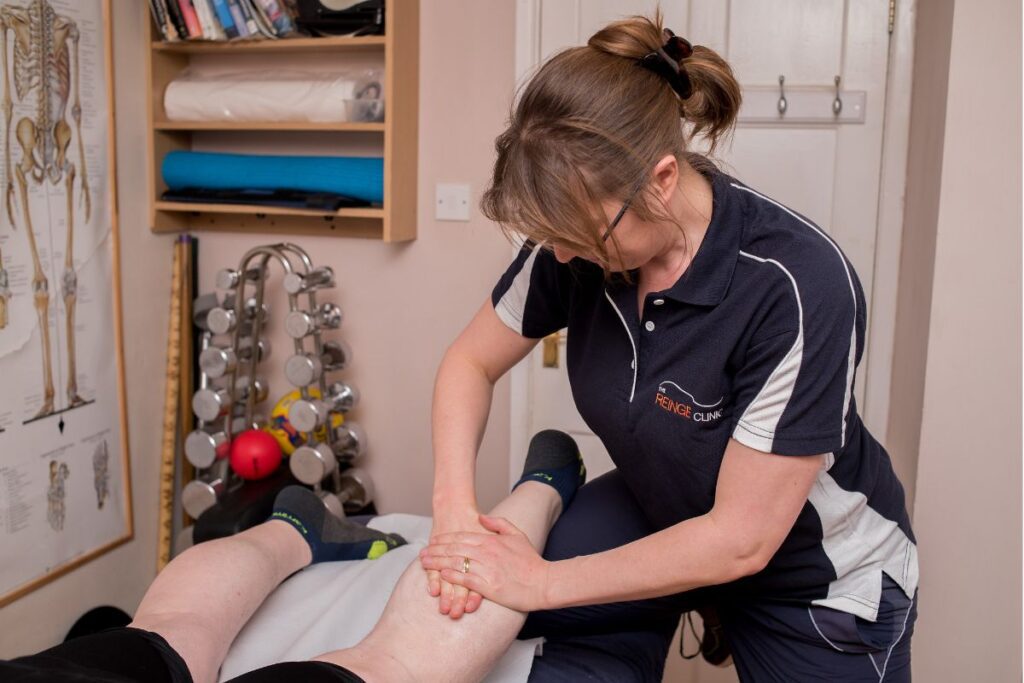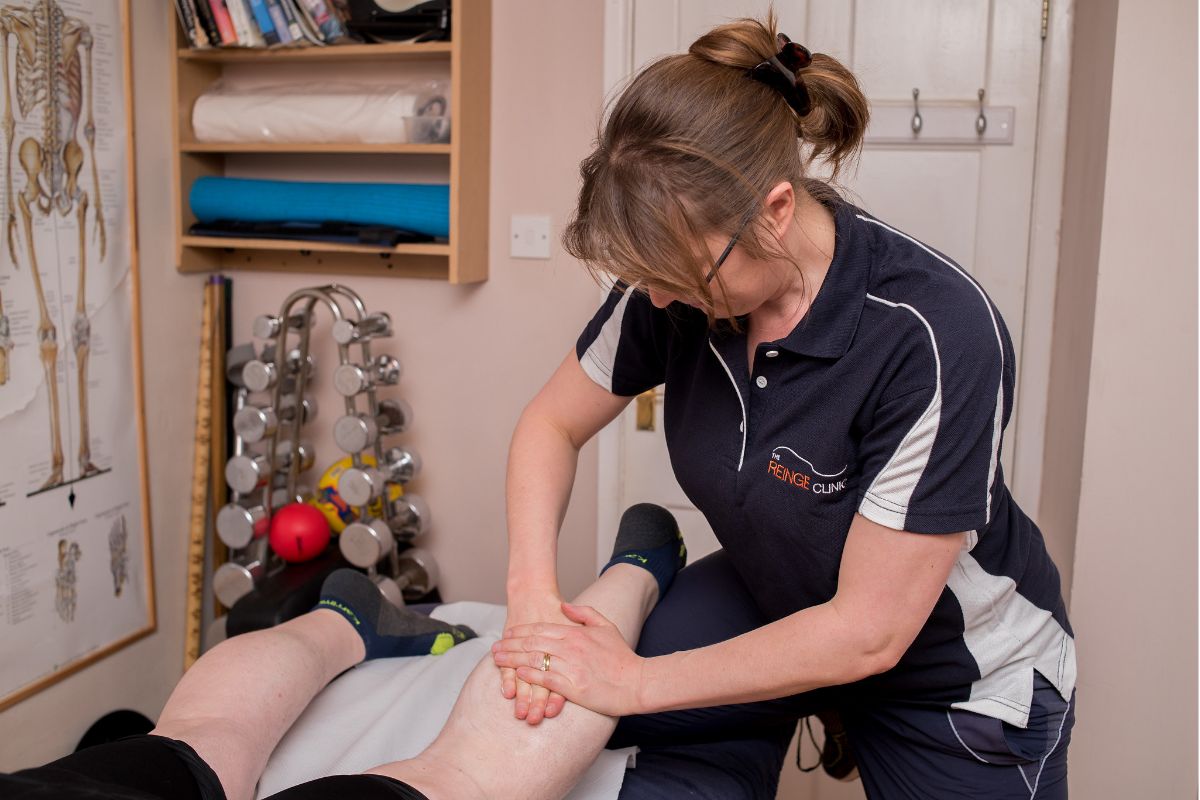 Experience a specialised deep tissue Sports Massage in Leamington Spa. Our focus is on targeting deeper muscle layers, aiding in muscle restoration and enhancing optimal length and tone. While it might not be the most soothing, Sports Massage Leamington Spa is exceptionally effective at relieving tension and rebalancing tight muscles.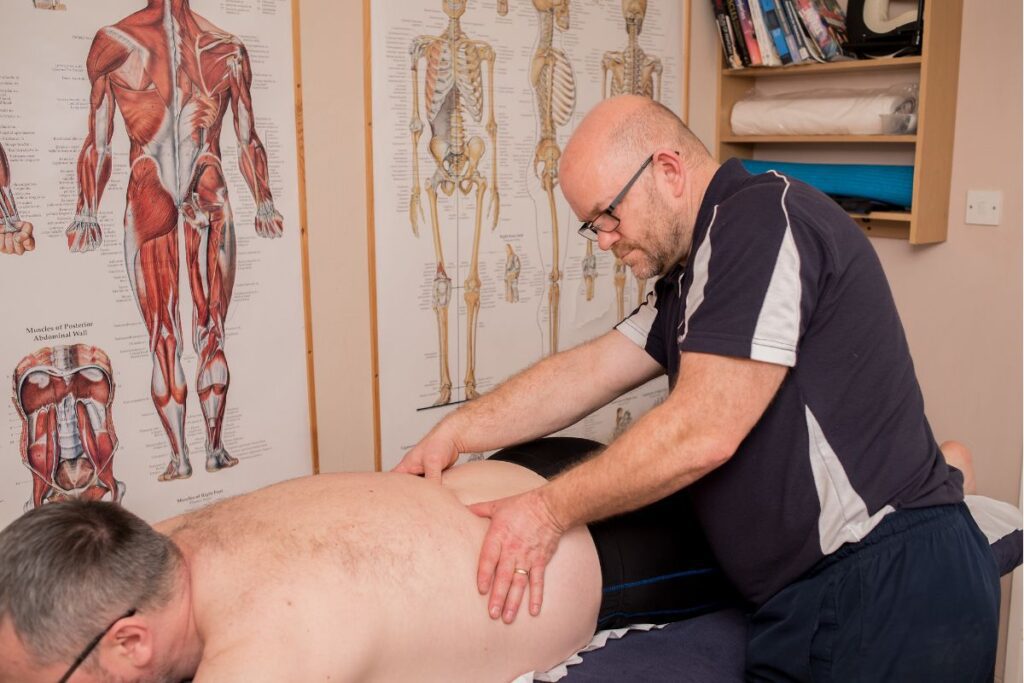 Based just 6 minutes drive from Leamington Spa, The Reinge Clinic look at Sports Massage slightly differently. We look at why your body is feeling tight and use our biomechanical knowledge to ensure we loosen the right muscles to give a long term effect. 
Sports Massage Leamington Spa isn't just for sporty people, for example, let's say you had tight hamstrings. The first thing we would check is your pelvis position. Most people complaining of tight hamstrings have a pelvis that is tilted in a forward direction. The tilted pelvis, creates a line of tension down the back of your legs. These muscles are attached to the pelvis, so when the pelvis tilts, it stretches these muscles.
At our Sports Massage  Leamington Spa sessions, rather than starting on the hamstrings, we would start by loosening the front of the legs. By releasing your thigh muscles, we allow the pelvis to move into a more neutral position. Thereby releasing the muscles on the back of the leg.
This means that when we then loosen the back of the legs, the bit that is tight and giving you problems, it is more likely to stay loose for longer. 
Why do we give exercises?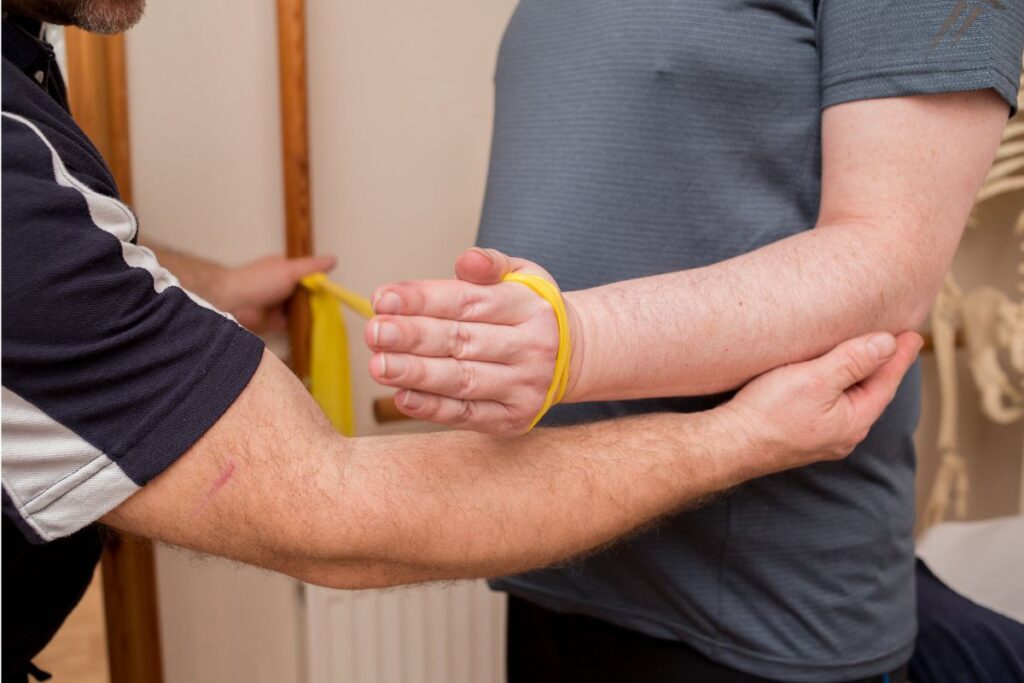 One limitation of Sports Massage, is that you feel great for a short while but after a week or so you just feel tight again. This is  because Sports Massage only loosens muscles, it doesn't alter your muscle memory.
As time passes, your muscles become accustomed to their existing position. When you disrupt this positioning through Sports Massage, the muscle gradually reverts back to its original state. The muscle tends to feel strong in its familiar position and weak in the new one.
In our Sports Massage sessions in Leamington Spa, we take steps to reinforce the new position. We incorporate strength exercises and frequently provide stretches to encourage the body to hold this new position.
After a few massage sessions, with the strengthening in between, the body will learn to feel strong in the new position and your massage will then last.
Frequently Asked Questions about Sports Massage Leamington Spa
Depending which area you are having massaged, we would ask you to bring some shorts and a crop top. If possible, it is best of you don't wear a sports bra. 
Find out more about Sports Massage here.
All our Sports Massage sessions are 50 mins long. We do spend some of this time checking your history and doing a quick posture check to ensure we loosen the correct areas. 
No, we will provide a towel if one is required. Sports Massage is different to a holistic massage session, so a towel is not always needed. We will always  preserve your modesty with a towel, should one be needed for the specific body part we are loosening. 
Learn more about Sports Massage in Leamington Spa