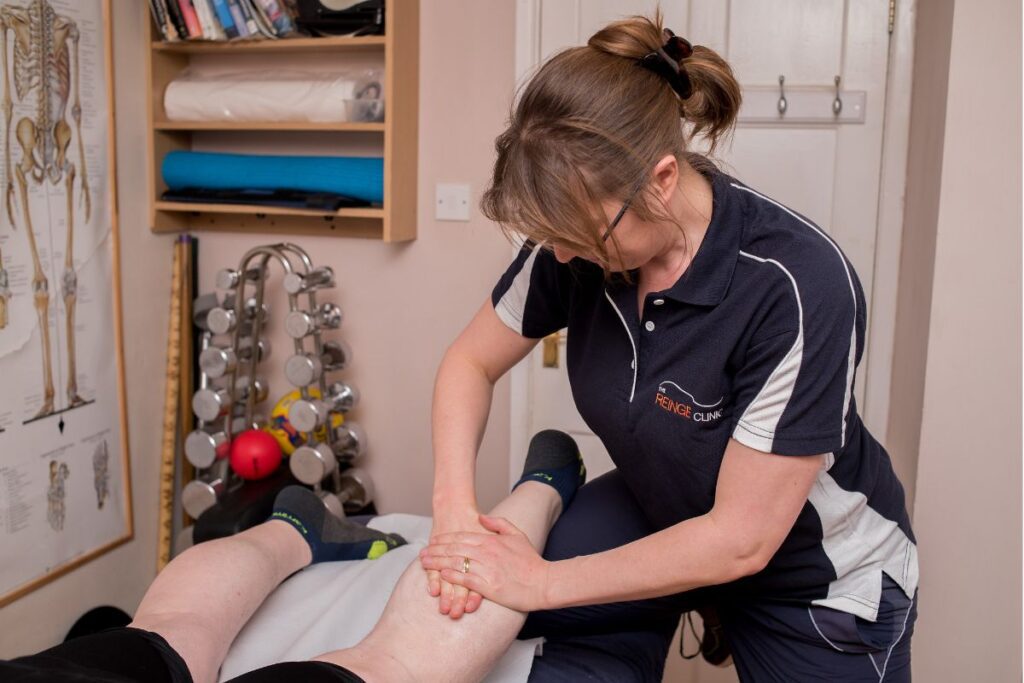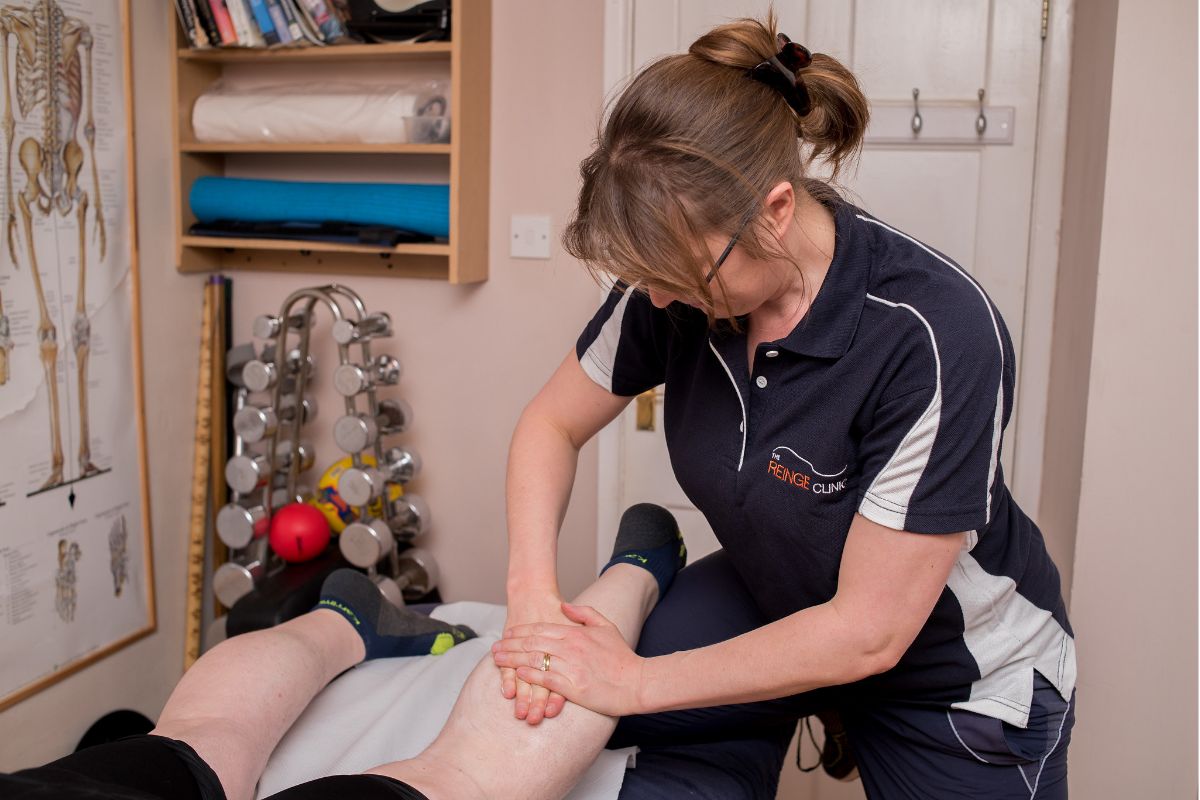 Experience effective sports massage in Warwick. Our deep tissue massage targets muscles, aiding in their restoration to natural length and tone. While it might cause temporary discomfort, the results in loosening and rebalancing tight muscles are truly remarkable. Our Sports Massage Warwick therapists are experts in maintaining your muscular health.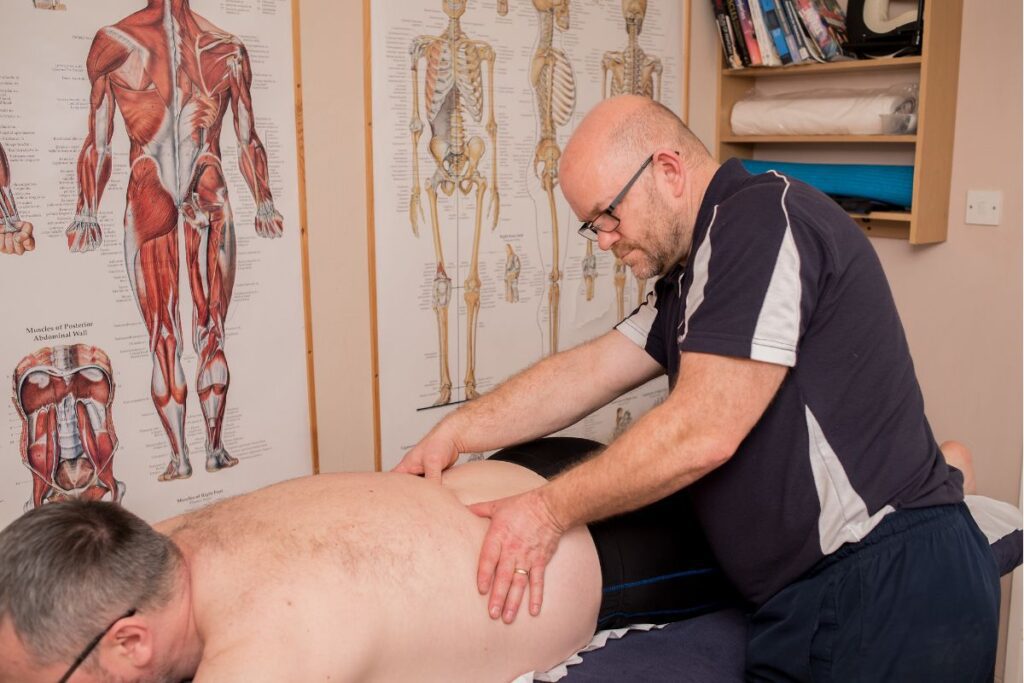 Based a few miles outside of Warwick, The Reinge Clinic look at Sports Massage slightly differently. We aim to understand why your body is getting tight,  to ensure we loosen the right muscles to give a long term effect. 
Sports Massage Warwick isn't just for people who exercise, for example, let's say you were getting headaches. Headaches are often caused by tight shoulders, when the head and shoulders start to move forward, due to sitting at desks or using mobile phones all day, it causes a lot of tension on the muscles at the back of the neck.  
They attach to the base of the skull, so if the skull moves forward, these muscles stretch. Although your tension is on the back of the neck, we would start by loosening the muscles on the front of the neck, allowing the neck to come back to a more functional position. 
This means that when we then loosen the back of the neck and upper shoulders, the bit that is tight and giving you problems, it is more likely to stay loose for longer.  
Why do we give exercises?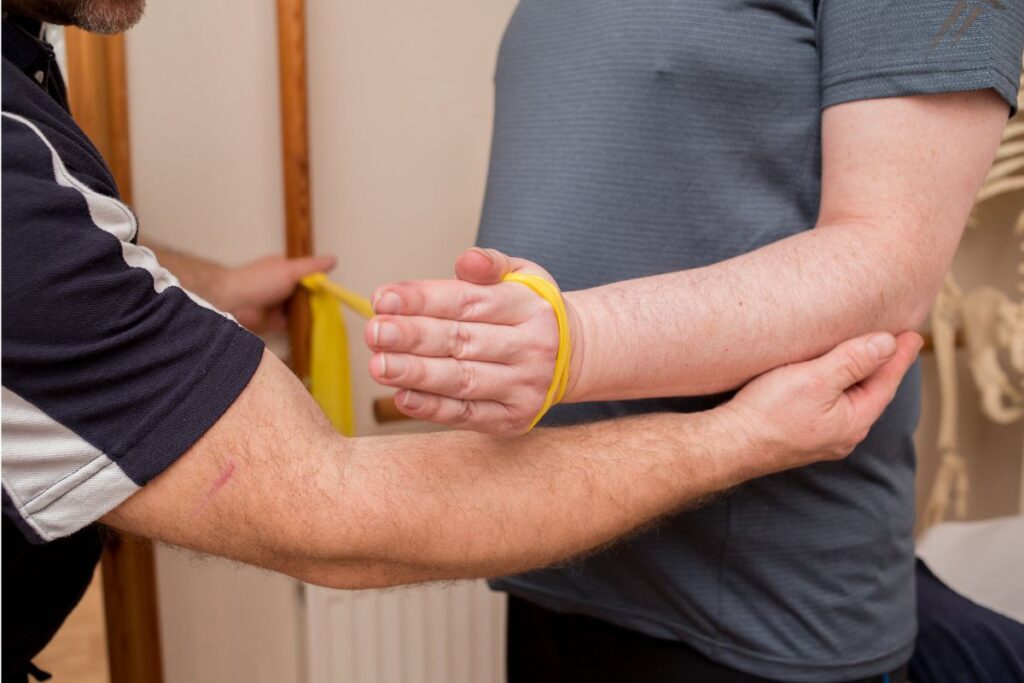 While Sports Massage can provide immediate relief, it has its limitations. You may find yourself feeling revitalised briefly, but within a week, that familiar tightness returns. This is due to the fact that Sports Massage focuses on loosening muscles without altering your muscle memory.
Over time, your muscles become accustomed to their current position. When we intervene with Sports Massage and adjusts this position, the muscles may gradually revert back. The muscle perceives strength in its previous alignment and weakness in the new one.
During our Sports Massage Warwick sessions, our approach goes beyond traditional massage. We reinforce the new position by giving you a strength exercise and often a stretch.   
After a few Sports Massage sessions, with the strengthening in between, the body will learn to feel strong in the new position and your massage will then have a lasting effect.  
Frequently Asked Questions about Sports Massage Warwick
Depending which area you are having massaged, we would ask you to bring some shorts and a crop top. If possible, it is best of you don't wear a sports bra. 
Find out more about Sports Massage here.
All our Sports Massage sessions are 50 mins long. We do spend some of this time checking your history and doing a quick posture check to ensure we loosen the correct areas. 
No, we will provide a towel if one is required. Sports Massage is different to a holistic massage session, so a towel is not always needed. We will always  preserve your modesty with a towel, should one be needed for the specific body part we are loosening. 
Learn more about Sports Massage in Warwick